"Now, if it wasn't for the Bronx,
this rap sh*t probably never would be going on,
So tell me where you from?"
UPTOWN BABY!!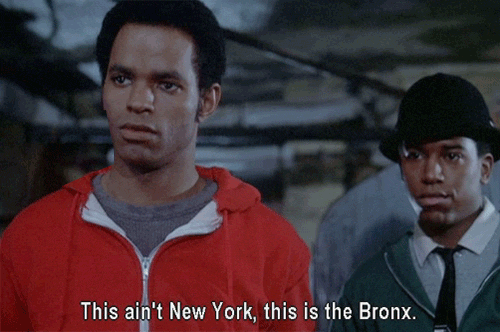 What's good?
I'm Tiffany- a native New Yorker from the "Boogie Down" Bronx *proudly throws up the X*. Often times throughout my adult life travels, after people would hear my accent, which I describe as "uptown with a tinge of Caribbean influence", I've been posed with the question, "Where are you from?".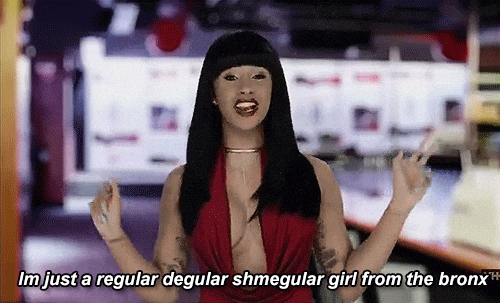 When I would tell people that I'm from the Bronx, they either 1) don't believe me - I never understood why, or 2) are fascinated with how I made it out in one piece (*sucks teeth & rolls eyes*). There has been this misconception that the Bronx is this drug infested, unsafe, and poorly maintained borough. We've seen it all over film and television; A Bronx Tale, Fort Apache, The Bronx, and most recently, The Get Down. Although it may have been that way in earlier decades due to heavy drug trafficking, gang violence, and unequal placement of resources for minorities and low-income communities (I can digress for days on the subject), etc., the Bronx breeds some of the finest people and most beautiful landmarks I know. We are home to the famous Yankee Stadium, Bronx, Zoo, and Botanical Gardens. Some well-known Bronx natives include rapper KRS ONE, Supreme Court Justice Sonia Sotomayor, actress Kerry Washington, astrophysicist Neil deGrasse Tyson, director Stanley Kubrick, actor Al Pacino, J. Lo (as we all know), and my current fave, rapper Cardi B. We are a diverse, passionate, intelligent, and down-to-earth people with street smarts for days.
Thus the blog, #Bronxtivity, was born. In a time where gentrification has caused many native New Yorkers to seek residence elsewhere to the point where no one in New York is REALLY FROM New York (no shade to my transplant friends), people like myself are few and far between nowadays. We're practically a national treasure: an endangered species! So, after being inspired by the achievements of my friends and colleagues, I felt compelled to highlight my fellow millennial Bronxites who are doing amazing things within and beyond our community. They are movers, shakers, and creators and I am so proud to call them my family and friends.
Here are their stories.
This is a love letter to the borough that raised us.
BX All Day Everyday. Ju Hearddddddd!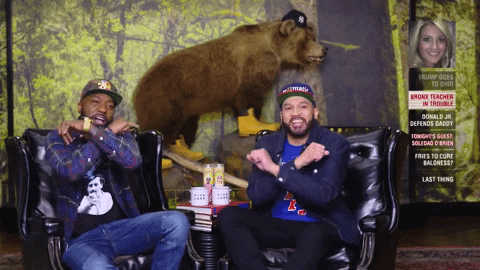 Enjoy!
#Bronx #NewYork #BoogieDownBronx #millennials #creatives #entrepreneurs #educators #artists #singers #musicians #architect #retail #NewYorkCity #teachers #eventproducer #bloggers #activist #ContentCreator #PhD #ballet #HarlemSchooloftheArts #MS180 #actors #dancers #teachingartists #LaGuardiaHS #performingartists #EventPlanner